Main content starts here, tab to start navigating
Our Story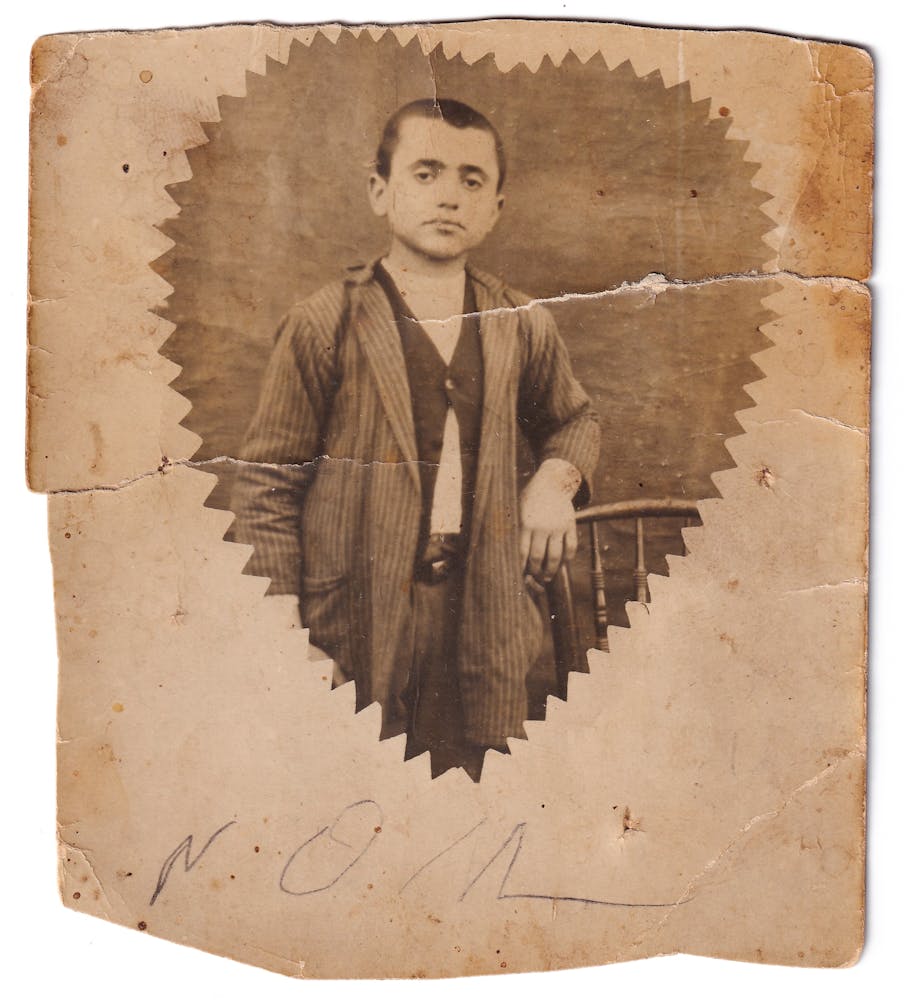 Nikos draws inspiration from the Bakatsias family heritage. It revives a former Durham staple in Brightleaf, paying homage to Nikos Bakatsias, the father of Giorgios and the pioneer of the family in North Carolina and the US.
At its core, Nikos celebrates an integral part of Greek culture, deeply cherished and practiced by the Bakatsias family in every aspect of life: philoxenia. Derived from the Greek word meaning hospitality or love of the stranger, it can be traced back to ancient Greek times when the arrival of a 'xenos' (stranger) was regarded as a sacred occasion, warranting warm welcome and honor.

"friend to a stranger"
Today, this tradition can be traced in the sharing of small meze plates around the table – being present with friends and engaging with strangers, over a glass of wine.
Philoxenia was organically instilled in the restaurant and in the household of Nikos and Panayiota Bakatsias. Their doors were always open to those in need, offering shelter and hospitality during times of abundance and scarcity alike.
Panayiota, the heart of the family, delighted in indulging guests with feasts comprising a diverse range of meze and dishes, regardless of the time of day. Hosting both friends and strangers, she wove her food, love, and homegrown ingredients into gatherings, creating cherished moments and connections.
Throughout history, philoxenia has played a vital role in bringing together various regions of Greece with diverse travelers and strangers. A catalyst for the exchange of spices and exotic produce. Whether as transactions between passing merchants or as tokens of gratitude exemplifying the essence of hospitality.
Cultivating produce was enriched throughout the long history of the region. Naturally, some locals would be more successful in growing produce endemic to their region and that would in turn create diverse local flavors and traditions in the kitchen.
Notable culinary fusions first emerged during the Hellenistic era under the reign of Alexander the Great. A culture extending from Mediterranean regions to Persian territories, and even as far as India, facilitating cultural exchanges and planting the seeds for the future of Levantine cuisine.
Subsequently, during the Byzantine years, Constantinople became a culinary epicenter, known for its vibrant "Politiki kuzina" that also amalgamated Persian, Asian, and Greek influences. Monasteries played a significant role in preserving food and experimenting with culinary techniques during this period, influencing contemporary Greek cuisine. The monastic practices of fasting inspired the creation of many vegetarian dishes, while lavish, slow-cooked feasts marked celebratory occasions.
The Ottoman occupation later on, from the 14th to the 19th century further blended culinary customs, leaving a lasting impact on all aspects of life.
Nikos stands as a treasure trove of flavors distilled from Greece and the surrounding regions—spanning the southern coast of Crete to the north of Mount Athos, and from the Ionian islands to the Aegean Sea. We proudly honor our ancestral fare, inviting guests to embark on a culinary journey that encompasses health, wisdom, dreams, passions, and the timeless pursuit of ideas that transcend boundaries.